Building & Development
---
At Rosewoods we believe in the time honoured traditions of good craftsmanship and attention to detail, using only the most skilled contractors and the highest quality materials, fixtures and fittings. At the same time, our projects – big or small – incorporate all the modern comforts that todays homeowners expect.
The highest standards of design, construction and finishing.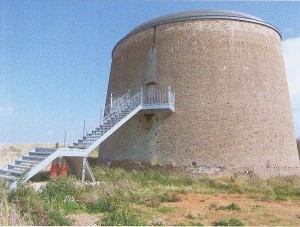 Rosewoods have completed projects ranging from small developments of new traditionally built houses to extensions and conversions, and from contemporary new build homes to minor refurbishments. We have also carried out specialist work such as the conversion of a Martello Tower into stunning living accommodation.
We work with clients and developers to develop a wide variety of high quality properties, building on our in-depth local knowledge to source sites and create designs that suit client's needs and the local community.
Using our superb project management skills we manage a seamless programme from conception, to detail design, planning stages and construction to deliver quality projects on time and to budget.
We are happy to assist on any project, regardless of size and complexity. Clients can be assured that can call upon our years of building experience and our skilled craftsmen for all works, no matter how specialist.
---
Below you can view planning designs for some of the properties we have developed (click on an image to view a larger version). More images of our building and development projects are available on our gallery page.